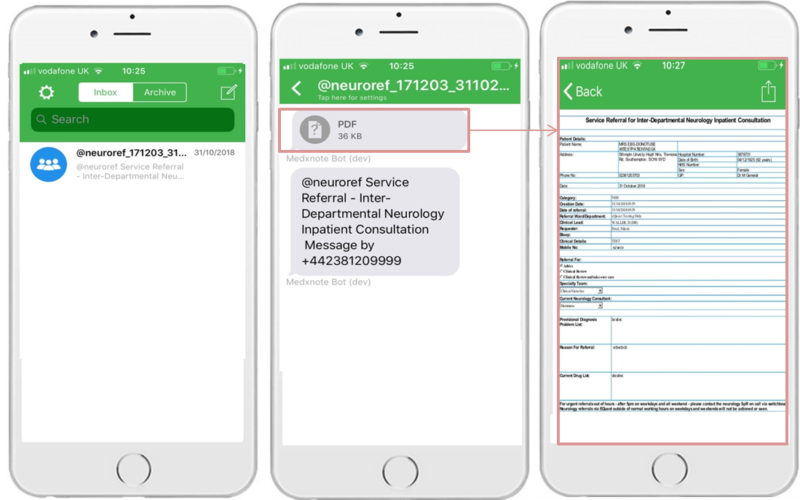 University Hospital Southampton has implemented a Trust-wide instant messaging system called Medxnote.
UHS Digital wanted to replace the inefficient and old-fashioned bleep system.
UHS Digital didn't want to just replace bleeps with a simple instant messaging app.  Likewise, the vision was to enable our highly mobile clinical workforce to send secure messages to colleagues. We wanted to give them the opportunity to exchange information with the Electronic Patient Record.
The system would need to receive alerts and notifications of key information about our patients, using a mobile phone type app.
This project launched in July 2018 as part of the GDE programme.
Medxnote has a unique set of functions to help clinicians instantly connect with colleagues. For instance, clinicians can rapidly receive information to provide safer care to patients.
Using Medxnote staff can send and receive secure messages to individuals, groups and roles. Hence becoming more efficient at communicating with teams in a digitally secure environment. The Medxnote system integrates with the Trust's clinical systems, improving staff efficiency.
Staff using Medxnote can receive specific patient results directly to their mobile devices. Similarly, they can receive notifications of new referrals and view the latest observation chart for their patients.
"Knowing you can safely and securely message your colleagues without delay has had such a positive impact on how efficiently we work." Francesca Stedman, consultant