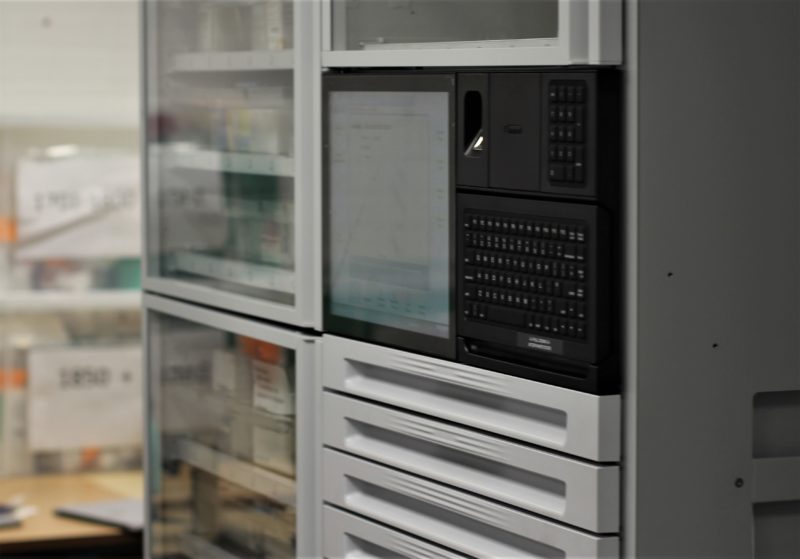 Medicines and pharmacy drugs are currently stored on the wards in a cupboard or area specifically for the medicine. This is a purely manual process can therefore prone to human error.
Medicine can be hard to categorise and difficult for staff to find. Packaging for different drugs can look very similar, keeping track of the medicines and stock taking can be a long time consuming process. Occasionally medicines are ordered when they are not needed. Equally, medicine may not be there when needed.
We have installed electronic cabinets in various wards throughout the Trust which allow automated dispensing of drugs.  Clinical staff use their fingerprint to access the medicine which is all controlled on a register. Medicine is tracked and reordered when needed.
The cabinets will increase patient safety and give clinical staff more time to focus on patient care. Watch this space.