Why digital technology?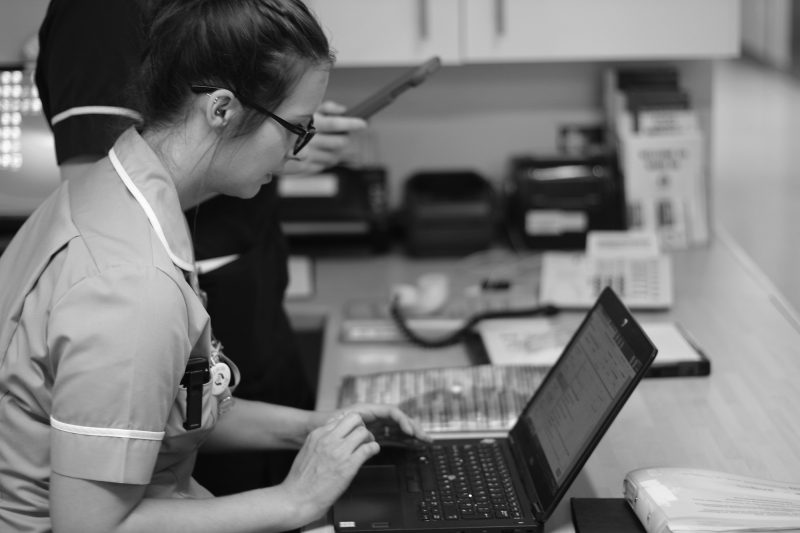 The informatics team at UHS Digital develop of a wide range of digital projects. These projects improve both patient experience and patient safety across the trust. We work to reduce the burden on our workforce by introducing useful technology. Therefore our workforce can focus on giving world class patient care. We also want to make sure all of the information about people's health and care can be safely and easily seen, wherever it is needed.
We are one of 16 centres of excellence, known as Global Digital Exemplars.  UHS was chosen by the Department of Health and Social Care to develop and share digital innovations. The trust has received £10 million from the Department of Health to lead technology projects.
The projects have improved safety and efficiency. The programme has allowed UHS to work with our fast follower partner Hampshire Hospitals. We have written blueprints about the digital technology introduced to the trust, which can be shared across the NHS. 
Paper free
The wide ranging digital programme has seen the trust move away from paper patient records to a paper free workflow. We have an Electronic Document Management System (eDMS)system which converts paper patient notes into a digital format. We have developed My Medical Record, a digital which allows patients to access their healthcare online. This allows patients to go online and see their notes, GP letters, results and to directly message their care team.  
Integrated into Microsoft Teams we use a mobile phone messaging system called medXnote, which allows staff to securely send and receive instant messages. Clinicians can receive patient test results, see and share images such as x-rays, while on the go. 
We have developed top quality mobile and touch screen technology.  digiRounds is a popular iPad app which allows clinicians to see patient summaries, key documents and lab results. This makes the hospital ware round easier, and saves time. The trust's electronic whiteboards show complex layers of information taken from many data systems across the Trust.